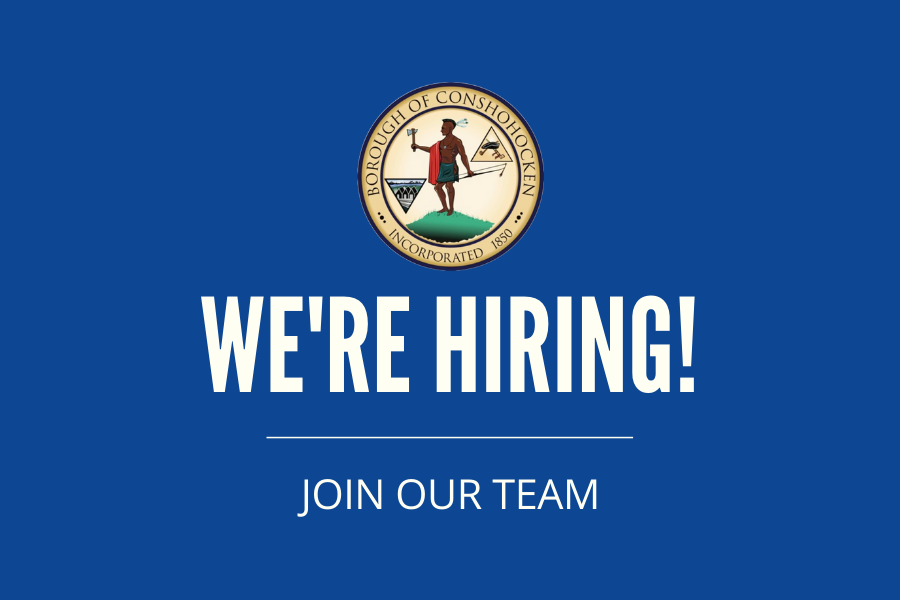 Sep 14, 2021
Employment Opportunities
Position: Laborer
Department: Public Services
Reports to: Executive Director of Operations
Rate: $22.50
Purpose:  To provide a variety of manual labor, construction, snow/ice removal, lawn care, maintenance and repair services to roads and adjacent public property for safety and convenience of the public.
Required: Valid Pennsylvania Driver's License and must obtain a Pennsylvania Commercial Driver's License (CDL) within the 90-day probation period. Must have the ability to maintain a valid PA CDL while employed. High school education or equivalent. Prior to the start date, employee must be fully vaccinated for COVID-19 or in receipt of the first dose of a two-dose vaccination. Proof of vaccination status is required.
Applications for employment are available in the Borough of Conshohocken Administrative Office located at 400 Fayette Street, Suite 200 in Conshohocken, or can be found on the Borough's website by visiting the link to the full job description below. To be considered for this position, completed applications must be delivered to the Administrative Office by Friday, September 24, 2021 or sent to humanresources@conshohockenpa.gov. The Borough of Conshohocken is an Equal Opportunity Employer.